Happy 176th birthday Chicago!

What would YOU get Chicago for a present?
That is the topic of today's "You Make the Call" with Dawn Hasbrouck.
Call 312.565.3020 to tell us what YOU would buy Chicago...
Or click make your comments on our Facebook page.
facebook.com/MorganParkHigh/
Thanks to Mirjana Bartl Sampos MPHS 66 for sharing.
__
I propose that we give Chicago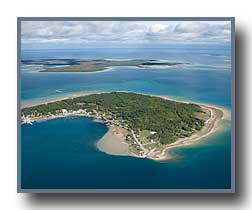 ISLE CHICAGO
Our region needs an island. We have a beautiful lake and lake- front park system, but the lake is empty to the naked eye. An island would add a touch of mystery and intrigue to an otherwise conservative midwestern Great Lake.
Islands have a permanent and honored place in literature. People have been marooned on them, imprisoned on them, and vacationed on them. A great deal of money is spent on trips to islands in the Caribbean, the British Isles, and the Greek Islands. Stories and ballads have been written about islands. It is clear that Chicago will never be a truly world class city without an island to call its own.
Now it is true that Chicago has a Blue Island and a Stoney Island and that a number of Chicagoans vacation at these attractive garden spots. But these Islands are not in Lake Michigan. We need an island in the lake.
A number of people feel that Lake Michigan should be forever free and clear and that the wide open vistas should be totally preserved without obstacles. But surely, one little island would not ruin the view! A well landscaped island will enhance the view of the lake.
The location and size of the island can be determined after research and detailed planning. The uses on the island could vary, but a mixture of recreational and commercial uses would be appropriate.
The Forest Preserve District would be the logical developer of an island in Lake Michigan. Most forest preserve land is in distant suburbs, far from the densely built city. A forest preserve island would provide needed recreational space.
A combined effort with commercial developers could result in an interesting island with limited costs to the taxpayer. The island should have limited restaurant facilities. Strict environmental controls would, of course, be necessary to prevent ecological problems. The development of the island would increase the amount of beach and shallow water area, which should promote wildlife.
The name of the Island will be difficult to select. The following are a list of some of the possibilities:
Treasure Island Captain Streeter Island
Isle Washington DuSable Isle
Blue Island

Byrne Island
Stoney Island Eisenhower Isle
Daley Island Michigan Isle
The Greek Isle Cub Island
Ireland Bear Island
Atlantis

Sox Island
The Chicago Isle Stockyard Island
Gold Coast Isle Streeterville Island
Sawyer Island

The Chicago Isles
Isle Rue (Named after my wife)
Chicago deserves an island. Let us give her one (and my wife also) in the near future.